ABOUT US
Rodoflor since 2007 the first bed & breakfast
in Castellammare di Stabia
Rodoflor B&B was the first Bed & Breakfast in Castellammare di Stabia, since May 2007.
It's a new Bed & Breakfast of an original category: comfortable and well-furnished rooms. Our catchword is hospitality and a warm courtesy.
An excellent service at unbeatable prices!
Our B&B is situated in the centre of Castellammare di Stabia, close to the public services (train,buses). The ideal position for reaching all the interesting and cultural places of the nice Gulf of Naples and beautiful Sorrento-Amalfi Coast.
So you can enjoy yourself for a lot interests: roman art, history, archeology, sport, sea, mountain, nature.
Therefore we can offer you a nice and unforgettable stay and you can reach us when you like!
A B&B in town center
Rodoflor B & B is located in the center of Castellammare di Stabia and close to the major places of interest in Campania. Walking along the promenade or enjoying the perfumes of the Peninsula will be easy and pleasant.
Services to guests
Hearty breakfast, unlimited wifi, comfortable and quiet rooms, common areas, transfers and shuttles to and from the airport, personalized check-in and check-out.
Close links
Pompeii, Sorrento, Naples, the islands, the Faito mountain are easily reachable thanks to trains, buses and funiculars. All places that are in the immediate vicinity of the B & B.
It is the second time that I have stayed with my wife and I will definitely come back because as well as being an efficient structure from all points of view, the owners are exceptional; also the position is excellent.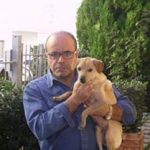 Montegranaro, Italy
It's like feeling at home but pampered and spoiled as only on holiday can 'be !!! Spacious rooms with all the comforts. Strategic position in the center of the city. Abundant breakfast, healthy and delicious. Owners fantastic and prepared.
Vico Equense, Italy
Simply HOME. Fantastic friendly and beautiful environment. Silent and cute. Tastefully furnished.
Mamaia, Romania
A few 5 stars if there were more I would use them all! Cleanliness, courtesy, in a few words fabulous!
Taranto, Italy
Strategically located between Pompeii and Sorrento, a stone's throw from the Via Nocera and Castellammare train stops. The rooms are not very soundproof, but on the other hand the area is quiet and not very noisy. WiFi is free, breakfast included. Roberta is very kind and helpful.
Rome, Italy
Adorable We have been a week with a 4-year-old girl and there is nothing negative about it now she is asking us about Roberta!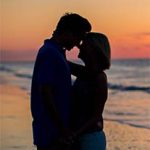 Biella, Italy
Excellence is at home! We have been customers of this very central and luxurious B & B for years. The rooms are really comfortable and all with private bathroom, air conditioning and TV. In addition, they are all furnished with a taste and elegance that suits more to a hotel than a B & B! But from Rodoflor there is also something else, there is family air!
Rome, Italy
Excellent place First of all, the rooms are large and very comfortable, you can easily reach it and have all the comforts at your fingertips including a nearby parking area. It also has contacts and agreements with tourist guides in the area that greatly facilitate museum visits, archaeological and tourism in general.
Milan, Italy
Services and conditions
Read all the services and conditions applied by Rodoflor B & B to its customers.
Services and conditions